Why Choose PTI Orthotics & Foot Resource Lab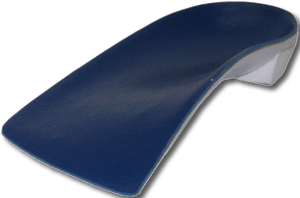 PTI Orthotics is the only full service, in-house foot orthotic fabrication facility in Boulder and Longmont, Colorado. We fabricate feet orthotics of all types but specialize in flexible, foot-friendly designs. Our goal is to refute the myth that an effective orthotic has to be made from hard rigid plastic.
When you choose PTI Orthotics & Foot Resource Lab, you will receive only the highest quality custom-molded products made from neutral position 3-D scans of your feet or feet casts. Unlike most orthotic labs, PTI Orthotics has been trained in the most advanced, medically-based intrinsic posting methods to date, as well as CAD/CAM design-manufacturing and CNC machining. This allows us to fabricate your device from soft foam, carbon fiber, squishy visco-elastic polymer gel, and various high-temperature, high-strength thermoplastics. We may also use a combination of these materials, depending on your unique needs.
At PTI Orthotics, we never cut quality to increase productivity. We don't use direct imprint (molding material applied directly to the foot) techniques, library systems, mirror imaging technology, or pre-fabricated arch shells – and we don't outsource the manufacturing process.
Instead, all of our custom-molded feet orthotics are made 100% in-house, along with most of the components used in the fabrication process. We even make the fixtures used to make those components. Our products are custom-fabricated for your individual foot, not assembled. Much of this knowledge and dedication to quality can be attributed to our founder, Aaron Anderson, C. Ped, who has 26 years of clinical practice and experience in fabricating traditional handcrafted orthotics as well.